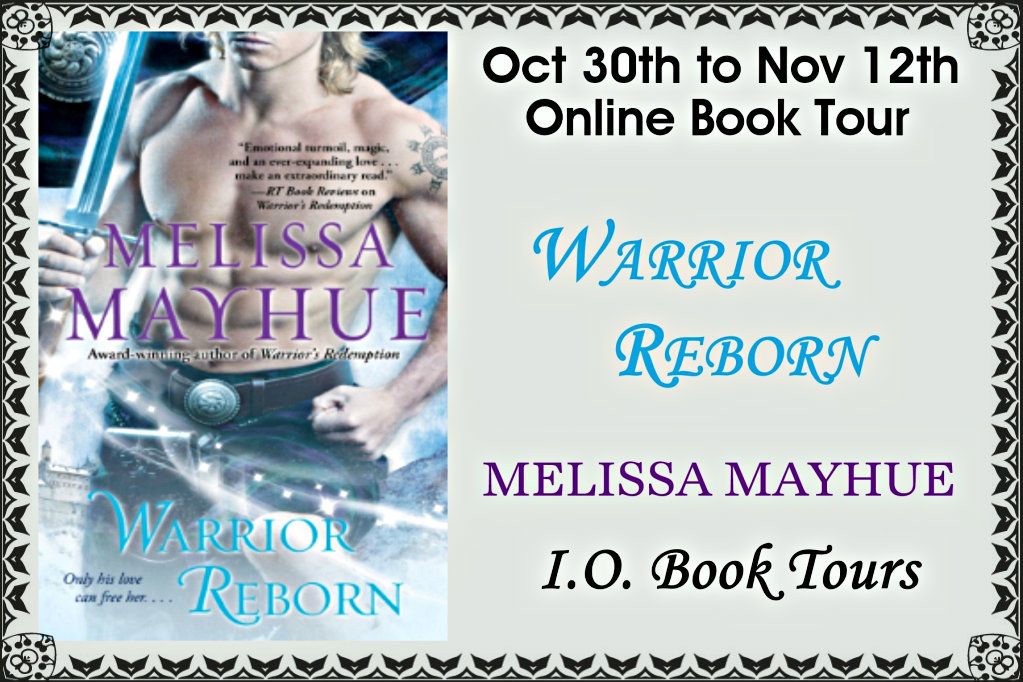 Take one half fae from present day and throw him back in time to the 12th century in Scotland wearing nothing but boxers, add a beautiful girl held captive by her evil half brother who can foresee the future, and a pinch of a strange new best friend who is "MORE" and you have a Melissa Mayhue hit.
Oh, did I mention Christiana cannot tell a lie? I thought she was extremely creative in the way she did not tell her evil brother the truth without lying. The dialog is brilliant.
While the 2 main characters Chase (the guy in boxers) and Christiana are wonderful, I fell in Love with secondary character Halldor. This is another nod to Ms Mayhue's writing prowess that she can write the secondary characters so well defined and well developed without allowing them taking over the story.
I loved this newest addition to my Melissa Mayhue library and you will enjoy it as well!
Vickieann's Kindle fever: A Review of Warrior Reborn by Melissa Mayhue