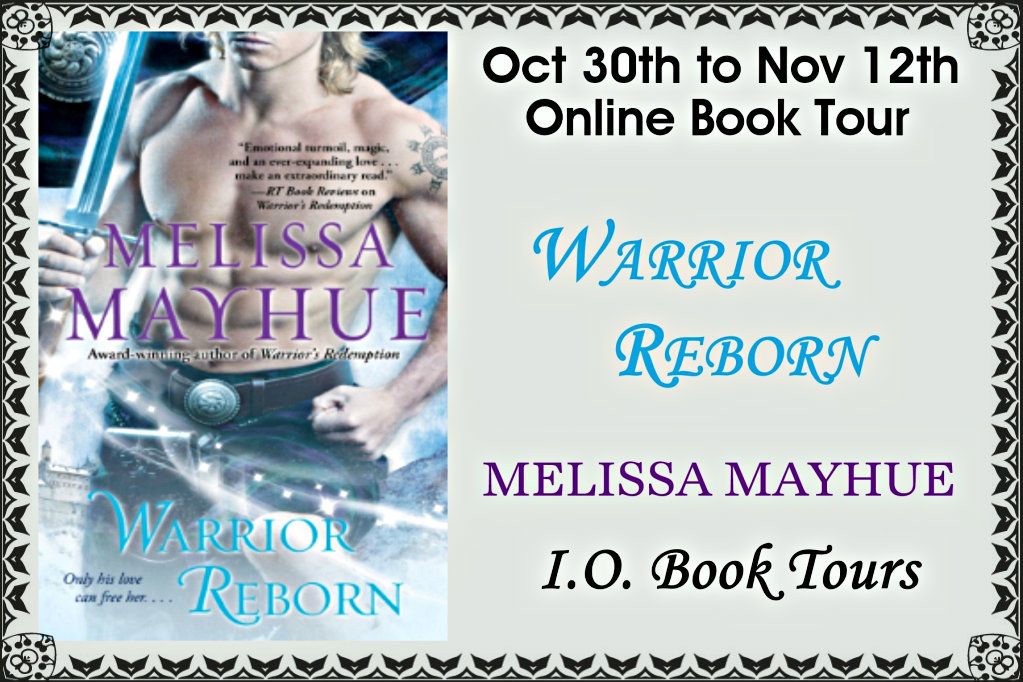 Melissa Mayhue is one of my favorite authors. I adore her Daughters of the Glen Series and this new Warriors series is an offshoot of that with some of our favorite characters flowing over.
Chase Noble is one of our Hero's, I say one because one of my new favorite characters is Halldor. Chase is half fae and he awaits his promised fate and soul mate Halldor who first appears in Warriors Last Gift becomes Chases best friend and helps him achieve his goal. I won't say more about Halldor because you simply need to read the 2 books for yourself to understand why he is my new Book crush.
Melissa has woven another enchanting story with fascinating Characters and such wonderful description I felt I was there experiencing the story as it unfolds.
Once again I find myself in that agonizing position of an author not being able to write the next book fast enough. Here's to you Melissa Mayhue, you have done it again.
TBR: Melissa Mayhue's Warrior Reborn Review