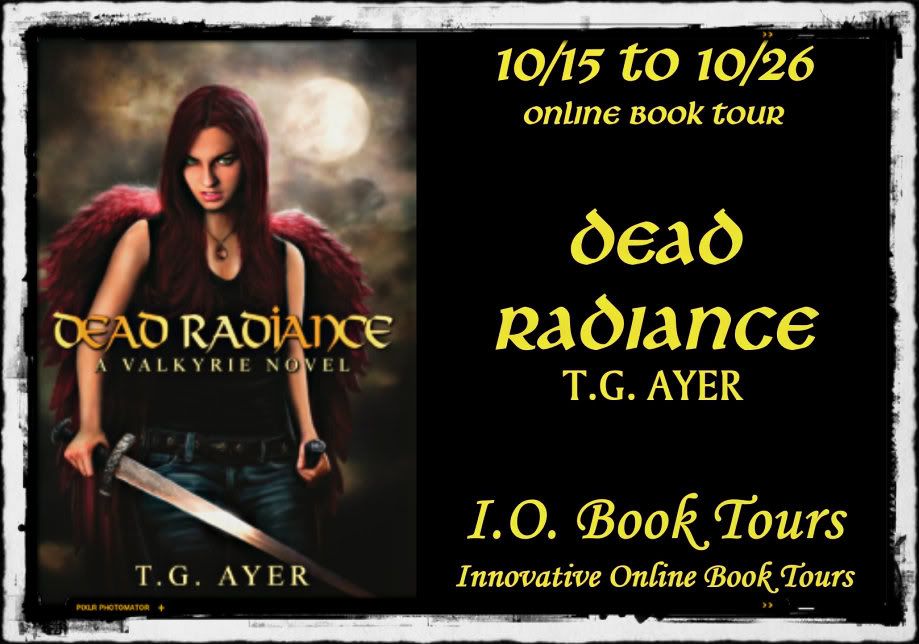 This is a complex and fascinating YA series. Dead Radiance is the first of the series and it hooked me and just reeled me in. I love the Norse Mythology angle! It is a breath of fresh air to see a YA Paranormal with so much depth.
We get to watch Bryn change from a quiet stay out of the spot light teenager to a strong self assured Valkyrie! This is a coming of age, Romance and Paranormal galore novel all in one!
This is a very well written story with an amazing plot line and the characters are so well presented that you can visualize them perfectly like you are watching a movie.
I recommend this to Everyone YA and adult
TBR: Welcome to my Review of Dead Radiance by T.G. Ayer