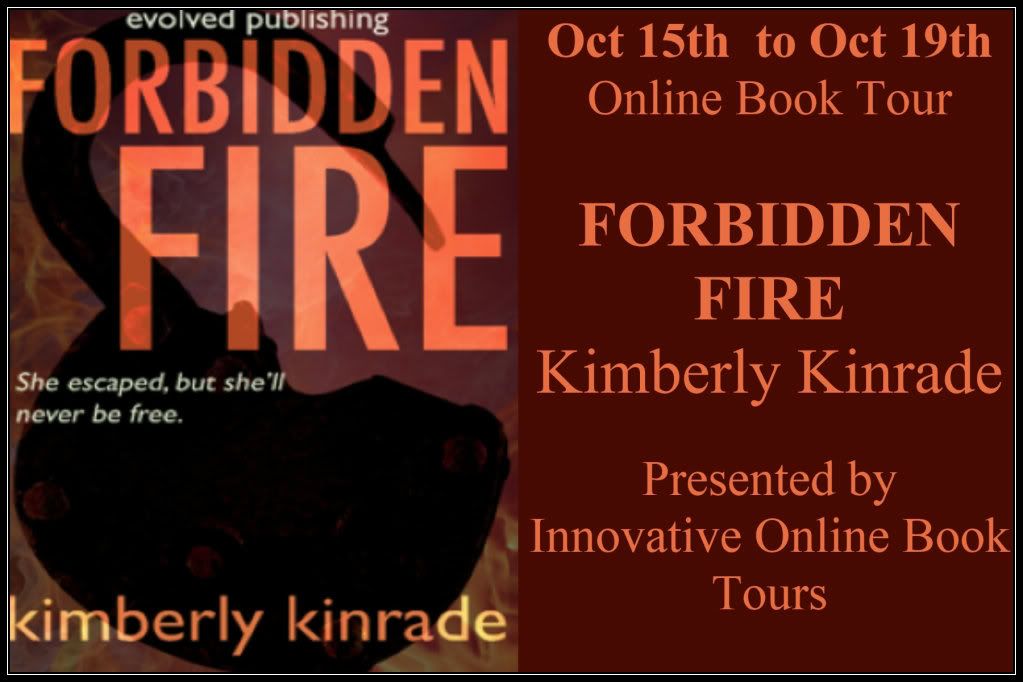 True to the meaning of the word "series", Forbidden Fire picks up right where Forbidden Mind ends. I must say...I LOVED EVERY MINUTE OF THIS BOOK! Dude, seriously the fast pace of the book with the action...it's brilliant. And oh sooo engaging! I was swept away into the world of Forbidden Fire and was sad when I finished the book =( really!
As the story progresses so does the intensity...I have to say this again, for a YA novel it's so well written and thought out. The blending of characters and plot was a perfect symphony of words!
Forbidden Fire hit it out of the park! I greatly appreciated how the author didn't leave us with a happily ever after in this book. aaaannnd, that's all I'm giving away about that! The ending and everything leading up to it was perfect! Kimberly Kinrade stayed true to the story and the characters which makes for a believable book. It's all at once exciting, sweet, sad and heartfelt wrapped up in a paranormal blanket! A must read for YA novel fans out there.
Nette's Bookshelf Reviews