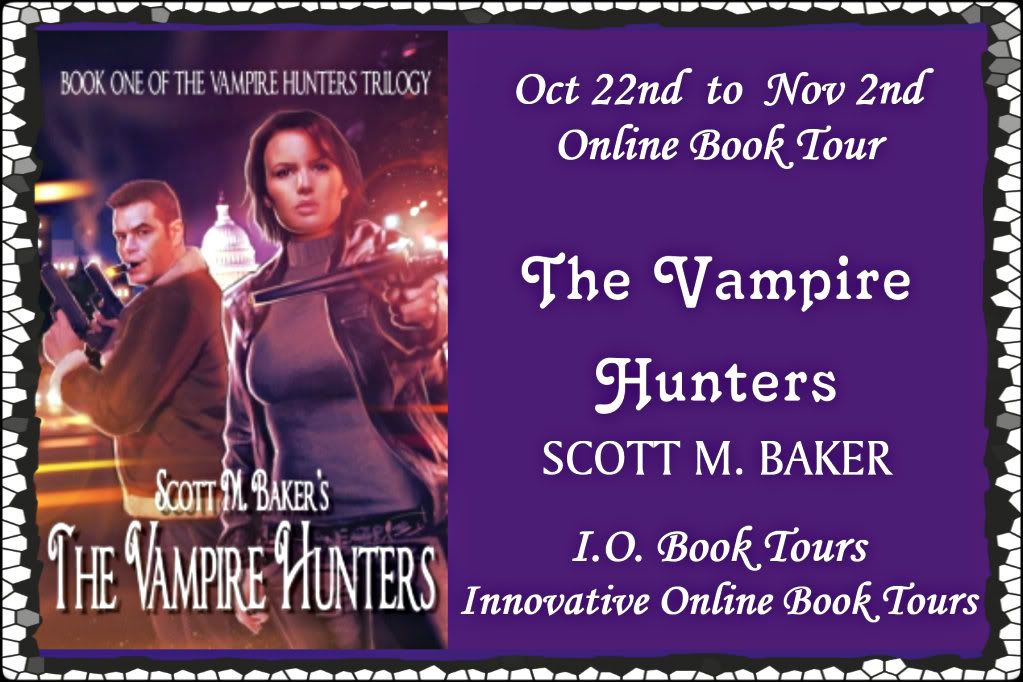 Wow, was this something new for me. I admit that I am all for the sexy vampire's in books. The one ones with a toured past but shows he really cares later on with the love of a good woman. ;)
The Vampire Hunters is nothing like that. Vampires are evil and have absolutely no redeeming qualities in this series and our man characters are dedicated Hunters out to rid the world (or in this case Washington, D.C.) of them.
It. Was. Really. Good. I am most definitely going to be picking up book two ASAP!
Full Moon Bites: Review