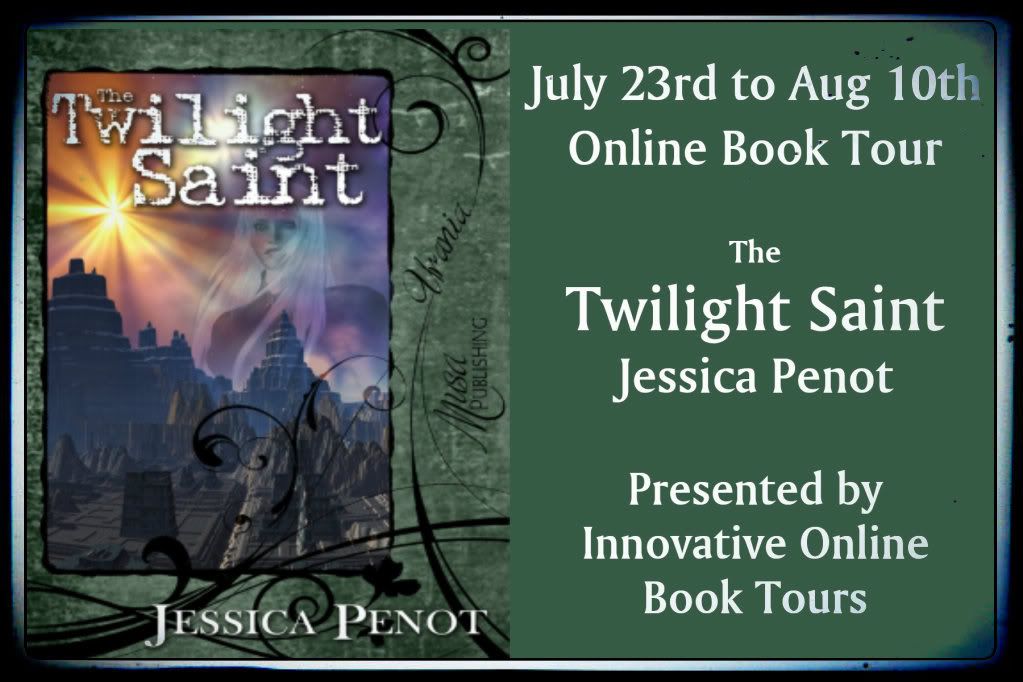 "Ailive is a killer, student, slave, soldier, queen, mother and so much more. This book was just epic. I don't know how so much happen in
260 pages. Once you dive into this world you won't want to leave. I certainly didn't! I read it in one sitting.
I haven't been utterly blown away by a novel in a long time. I highly recommend that you give this book a try!"
Danasquare: Review~The Twilight Saint by Jessica Penot +Giveaway