We at Innovative Online Book Tours are giving a $25.00 Amazon gift card as a prize for this first hop.
How do you win this great prize?
Simply invite a fellow blogger to apply as a host.
Post their blog URL in comments and have them go to the website to fill out the Host form and in one week I will pick a winner from all the successful new blog host applications, very scientifically (out of a hat)
Lets have a fun hop!
This week we are featuring
BODICE RIPPERS, FEMME FATALES AND FANTASY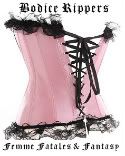 Hello All! Bodice Rippers, Femme Fatales and Fantasy was born in conversation on Christine Feehan's members walls.. We would read books, review them and discuss them. One day I pointed out how much fun it would be to create a blog that did just that. I dragged a couple of my friends along and BR was born! I love reading! I particularly enjoy Romance and all it's sub genre's. But I also love Michner and Tolkien and Dr Suess and Alexander Dumas and ... I could go on and on.. I can safely say I am happiest when I have a book (or a kindle) in hand. To join in the fun on BR I am going to donate RTCs (romance trading cards) from Donna Grant, Jessa Slade and Caris Roane!
My question to all of you... What makes you happiest?
Shauni